Author: Patrice Wilton
Narrator: Rita Page
Series: A Heavenly Christmas, Book 1
Length: 6 hours 11 minutes
Publisher: Patricia Wilton
Released: Sep. 15, 2016
Genre: Contemporary Romance


Jennie Braxton and her two small children are traveling to Philadelphia for Christmas with her family. Car trouble lands them in a magical town called Heaven, PA. Everything about this sweet place seems too good to be true, especially Nick Ryan, a local chef with a heart as big as her own. His sensual smile tempts her from mourning the loss of her husband, to look into the future. Can her dreams of finding happiness again come true, or will her heart hide safely in the past?



Patrice Wilton knew from the age of twelve that she wanted to write books that would take the reader to faraway places. She was born in Vancouver, Canada, and had a great need to see the world that she had read about.

Patrice became a flight attendant for seventeen years and traveled the world. At the age of forty she sat down to write her first book—in longhand! Her interests include tennis, golf, and writing stories for women of all ages.

She is a mother of two, has four lovely grand-daughters and one grandson, and a wonderful man at her side. They live in West Palm Beach, Florida, where he teaches her golf, and she teaches him patience.

She has twenty-five books published on Amazon, and is a NY Times and USA Today best selling author.

Rita Page was always the first to volunteer to read aloud, whether it was Bible verses during family devotions or stories to her classmates in elementary school. Now as a freelance videographer and voice talent, Rita is passionate about using her God-given talents and tools to produce stories that reach the heart.

She also loves horses, beach volleyball and creating healthy, colorful and tasty meals with whole fruits and veggies.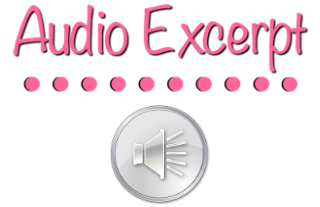 This book was only narrated by Rita Page, who I have not head this narrator before. I enjoyed the story and the infliction that the narrator provided, except for the voice of Nick – the tone used just didn't seem to flow as the rest of the voices in the audiobook. The narrator did provide adequate character distinction even though there was a minimal tonal range. The sound quality was good and no sound effects were used. I enjoyed the convenience of being able to listen to the book but think I would have enjoyed the book more by reading so I can provide my own voices for the characters. A sweet romantic read for the holidays.
I received this audiobook as part of my participation in a blog tour with Audiobookworm Promotions. The tour is being sponsored by Patrice Wilton. The gifting of this audiobook did not affect my opinion of it.
Holiday Q&A with Author Patrice Wilton
What holiday(s) does your family celebrate?

I grew up in Canada, but moved around the world once I was married. We have always celebrated Christmas, with a tree, ornaments, and of course gifts in every country we lived. We also celebrate Thanksgiving, but now that we live in the US we celebrate it in November and not October. We also do Easter, and when my kids were young we enjoyed Halloween.

What's your favorite Christmas tradition?

We love having my daughter and her family joining us at Christmas time, as we live in West Palm Beach and they are in New Jersey. When they come we go out to Spoto's Oyster Bar for Christmas eve, and then come home and open one present. The following day it's a delight to watch the children open their presents and see their joy. We might watch a Christmas show in the late afternoon and have a wonderful turkey dinner, followed by Christmas music and lively conversation. It's a time for families to be together.

What was your most memorable Christmas experience as a child?

And as an adult? When my daughter was three we had a family friend dress up as Santa Claus and deliver presents. My daughter knew right away who he was and asked what "Brian" was doing at our house in his santa outfit. Needless to say, we never asked him back!

Do you have a favorite Christmas dish? If so, what is it and can you share the recipe?

My mother loved to bake and she did wonderful shortbread cookies, butter tarts and mincemeat tarts. I made the mincemeat tarts one year and loved them, but my husband had never had them before and I ended up eating them all myself! No family around that Christmas, I'm sorry to say. Here is a recipe for your enjoyment. Use short crust pastry (store bought is fine!) and put your round shells into a 12 cup muffin tin. For the filling, a 11 ounce jar of mincemeat, ½ medium Granny Smith apple, peeled, cored and grated, zest of a lemon – you may add chopped nuts or candied fruit, or a little extra brandy or rum! Enjoy!

What's the best Christmas gift you've ever received?

My family. Having moved around the world and married twice, my husband and I have no family close. We have 4 adult children with families of their own, and they live in different states from us. We also have nine grand children between us.

What Christmas gift would you buy for your main characters?

Easy. An engagement ring!

A Heavenly Christmas, Book 1
Nov. 5th:
Nov. 6th:
Nov. 7th:
Nov. 8th:
Nov. 9th:
Nov. 10th:
Nov. 11th:
Someone to Love, Book 2
Nov. 12th:
Nov. 13th:
Nov. 14th:
Nov. 15th:
Nov. 16th:
Nov. 17th:
Nov. 18th: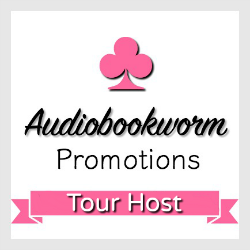 ➜Sign up as a host here